Framing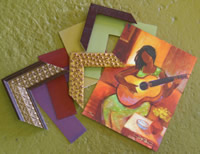 We carry a large selection of beautiful and unusual framing materials including fabrics and matting. We provide affordable, professional framing in our on-site frame shop. Professional art installation is also our specialty.
Our custom mirrors are very popular with our clients.
"As a professional photographer I have found Solana Beach Art & Frame to have the best quality at affordable prices, and I refer all my clients to them.
— S. M., Encinitas
111 S Cedros Ave #300 • Solana Beach, CA 92075
(858) 793 1343 • ct-sbaf@sbcglobal.net
Hours: 10 - 5 Mon - Sat (EXCEPTION WED 1-6) • Sundays by appointment
© Copyright 2014 Solana Beach Art & Frame. All Rights Reserved.