Featured Artist—John Moseley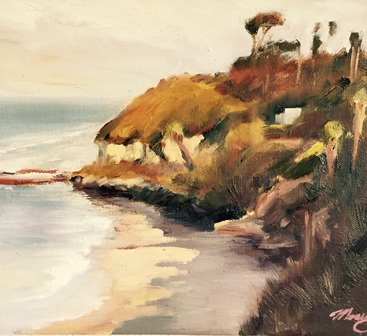 John Moseley, a California native, is inspired by the beauty that surrounds us both here and abroad. Primarily self-taught, his early influences are Italian Renaissance Masters, Post-Impressionists and the Psychadelic Artists of the 60's.
Noted artists that he has painted and studied with include John Ratajkowski, Joe Soza, Ron and Venessa Lemen in California, R. Ricart in Paris, and Rebecca Harp in Florence. We invite you to visit us to see why his works have earned him recognition and collectors worldwide.
Other featured artists: Russell Coletti, Douglas Steakley, and Anita Lewis.
111 S Cedros Ave #300 • Solana Beach, CA 92075
(858) 793 1343 • ct-sbaf@sbcglobal.net
Hours: 10 - 5 Mon - Sat (EXCEPTION WED 1-6) • Sundays by appointment
© Copyright 2014 Solana Beach Art & Frame. All Rights Reserved.